Unveiling the Hidden Gems of Bonaire
Dive into the Exciting World of Caribbean Charm
Welcome, fellow adventurers! Get ready to embark on a journey that goes beyond the depths of the sea. While Bonaire is renowned for its diving spots, this Caribbean island has so much more to offer. So, let's dive into the exciting world of Bonaire and discover its hidden treasures that will leave you in awe.
Picture this: you find yourself surrounded by breathtaking natural wonders. Explore the enchanting Washington Slagbaai National Park, where flamingos gracefully roam and stunning vistas take your breath away. Discover the vibrant pink flamingos that call the picturesque Gotomeer saltwater lake their home. And for a touch of adventure, venture into the tranquil mangroves and paddle through their mysterious waterways.
But Bonaire isn't just about nature. Immerse yourself in the island's rich cultural tapestry. Wander through the colorful streets of Kralendijk, where Dutch colonial architecture meets Caribbean charm. Lose yourself in local markets bursting with crafts and souvenirs. And let's not forget about the mouthwatering fusion of Dutch, Caribbean, and Latin American flavors that will tantalize your taste buds.
Ready for some excitement? Bonaire has you covered on land as well. Hop on an off-road adventure and explore hidden coves, secluded beaches, and awe-inspiring viewpoints. Sail away on a catamaran, snorkel in crystal-clear waters, and soak up the Caribbean sun. And if you're seeking an adrenaline rush, try your hand at windsurfing or kiteboarding on the famous Lac Bay.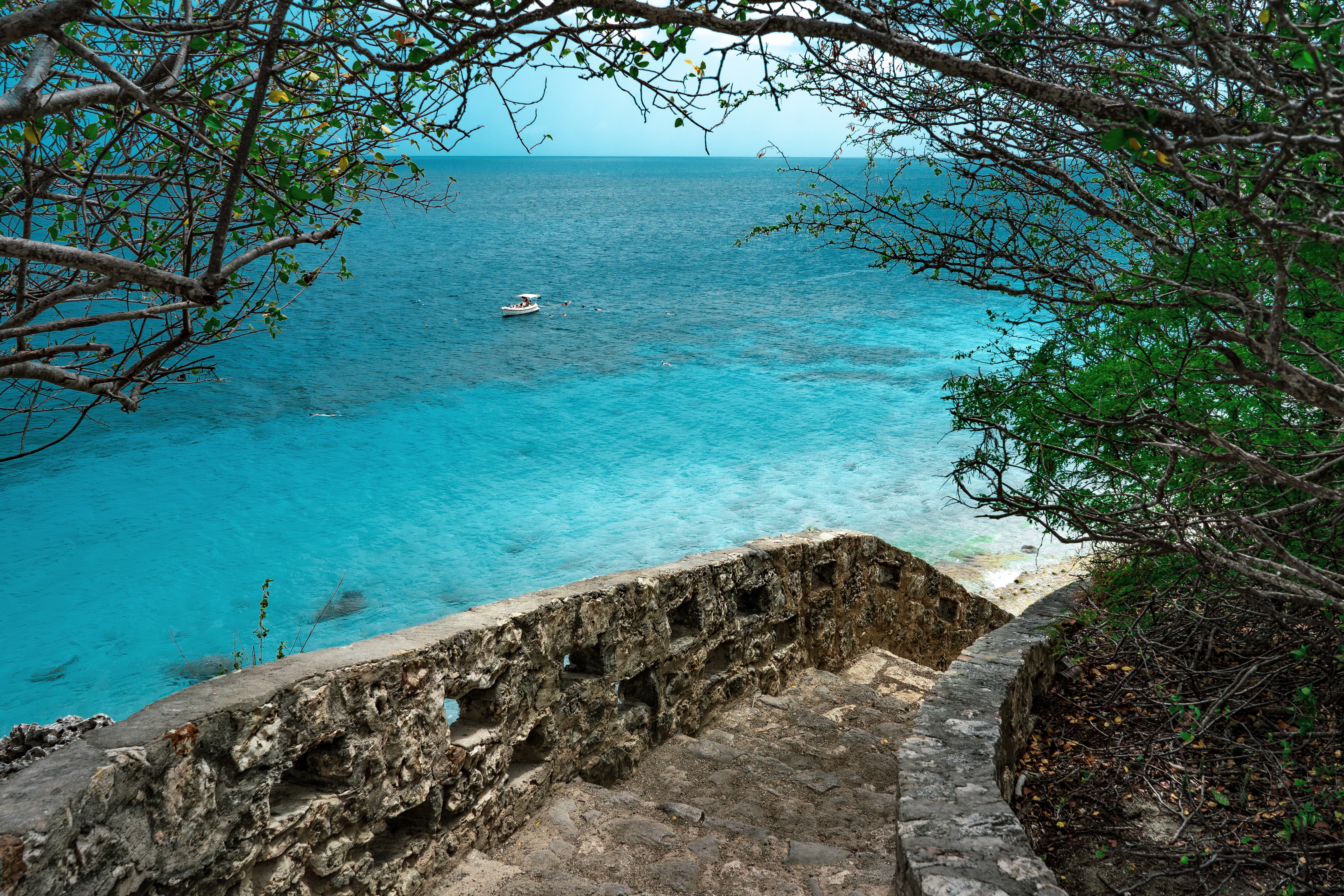 After all the adventure, it's time to unwind. Imagine yourself on pristine white-sand beaches, the warm sun kissing your skin, and the gentle sea breeze whispering through your hair. Treat yourself to luxurious spa treatments that rejuvenate your body and soul. Take a leisurely sunset stroll along the shoreline, watching the sky paint a masterpiece of colors. Bonaire is the ultimate sanctuary of serenity and relaxation.
But what truly sets Bonaire apart is its people. From the moment you arrive, you'll be embraced by their warm smiles and genuine hospitality. Bonaireans take pride in sharing their culture, traditions, and stories with visitors. You'll feel like part of the family, creating memories that will last a lifetime.
So, dear adventurers, it's time to go beyond diving and discover the vibrant and diverse side of Bonaire. Get ready for an unforgettable journey filled with natural wonders, cultural delights, thrilling adventures, serene beaches, and the genuine warmth of its people. Pack your sense of curiosity and embark on an extraordinary adventure that will make you fall in love with Bonaire, the Caribbean's best-kept secret.